MacaPeru.com Affiliate Program
Current Affiliates Login Here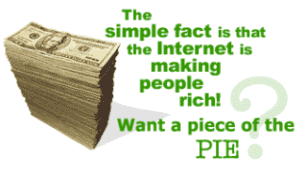 Link to MacaPeru.com and Start Earning
Money Today!
MacaPeru.com is currently offering retail affiliate programs to webmasters with the most active websites on the internet. Every time you send us a customer from your site, you earn 12% of each sale you refer and 3% on your affiliates on our 2nd level. MacaPeru.com is the primary website for 100% Organic Imperial Gold Maca™ MacaPeru.com is the internets primary source for Premium quality Maca root powder that is produced at our own production facilities in Peru.


How Does the MacaPeru.com Affiliate Program Work?
MacaPeru.com Affiliate is free to join and easy to use. As an Affiliate, you simply place links to MacaPeru.com on your Web site. Each time a visitor clicks from your site to MacaPeru.com to purchase items, you earn generous referral fees. We take care of their entire shopping experience: order fulfillment, customer service, and speedy shipping! Plus we track all the sales generated from your site.
Earn 12% on referral from your website plus an additional 3% on all 2nd level referrals as well
Joining is FREE and linking is easy!
Enhance your site with a variety of great products
Check your earnings and traffic reports easily online anytime
Offer your visitors the purest 100% Organic Imperial Gold Maca™ From Peru and our other health products.

How Do I Get Started?
1. Read our Operating Agreement.
2. Sign up using our simple online registration form.
Set up a link today!

It's really that simple - and it's free! After you complete the online registration form, you'll immediately receive an introductory e-mail that welcomes you to the program and explains how to set up some quick links. You'll also receive access to your partners-only area, where you'll be able to monitor your progress, view stats and commissions.
Information on this site is provided for informational purposes and is not meant to substitute for the advice provided by your own physician or other medical professional. You should not use the information contained herein for diagnosing or treating a health problem or disease, or prescribing any medication. You should read carefully all product packaging. If you have or suspect that you have a medical problem, promptly contact your health care provider. Copyright and disclaimer ©2003-2013 Macaperu.com All rights reserved.

Information and statements regarding dietary supplements have not been evaluated by the Food and Drug Administration and are not intended to diagnose, treat, cure, or prevent any disease.
Copyright © 2003-2015 Macaperu.com. All Rights Reserved.
<![if !vml]>

<![endif]>