The Newest Cutting Edge Alternative for Mood Elevation, a Feeling of Well-Being as Well as Sports Performance.

Are you experiencing any
of the following feelings?
Anxiety
Panic
Stress
Hormonal Imbalance
Lack of Energy
Always Fatigued
Very Emotional
Feel Like Escaping Frequently?

Scientific Confirmation of Traditional Wisdom Phytonutrients within Holy Basil are some of the most prized molecules in the plant pharmacy

.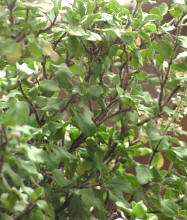 Holy basil is an herb commonly used in alternative medicine. Not to be confused with the sweet basil that is used in cooking, Holy Basil is also known as Tulsi and is considered a holy herb in India. The numerous health benefits of Holy Basil make it popular as an alternative medicine. While the extract or supplement may not be commonly found in grocery stores, it can be found in most health food or vitamin stores within the U.S.

How Does Holy Basil Work?
There is medical interest in using Holy Basil oil for cancer treatments. Beginning research may suggest that the oil can slow progression and improve survival rate in animals with certain types of cancer. Health Researchers may feel this benefit may be explained by the oil's concentrated ability to act as an antioxidant by the human body, but further studies are needed.
Benefits
Holy basil is high in antioxidants and boosts immunity as a result. Holy basil may also be used to hydrate the skin, treat some dry skin conditions and may have anti-aging qualities as well. Anti inflammatory and expectorant qualities of this plant may also be useful in treating respiratory infections, colds and coughs.

Treatments for stress and emotional imbalances are also popular in alternative medicine. There are numerous other uses for Holy Basil including treatments for diabetes, cancer and high cholesterol.
Side Effects
The plant has been used for thousands of years with no major safety concerns. It does have a slight blood thinning effect which should be taken into consideration if other medications are being taken. It also has a tendency to lower blood sugar. This could be a concern for those who have hypoglycemia, or low blood sugar. There are also some studies that are showing a decrease in fertility in animals that have taken Holy Basil extracts. It is suggested that Holy Basil not be taken by women trying to conceive, pregnant or breastfeeding.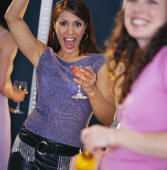 You should try our Holy Basil today! It is the newest cutting edge alternative for mood elevation, gives you a feeling of well-being as well as increases energy. No one wants to feel those feelings listed above and that is why we are proud to present to you a superior quality product that works so well for so many people.

It is always a good idea to become familiar with the manufacturer of any herbal supplement as the purity of the product is very important!

| | |
| --- | --- |
| | Products manufactured in GMP Certified facility |
| | 60 Capsules 450mg |
| | Quality And Standardized Containing 2.5% Ursolic Acid |
Supplement Facts
Serving Size 3 Capsules

Amount Per Serving

% Daily Value

Holy Basil 60mg

450 mg

***

*Daily Value Not Established
Medical practitioners describe Adaptogens as "superior" plants that profoundly benefit the human body without dangerous side effects. Tulsi (Holy Basil) may ease more conditions, including stress, depression, heart disease and cancer.
No Gluten
No Yeast
No Wheat
No Milk
No Corn
No Grapefruit
No Fish
No Sweetener
No Sugar
No Preservatives
No Artificial Colors
No Artificial Flavor




Holy Basil
450 mg/capsule
Standardized to contain 2.5% Ursolic Acid
Traditional Herb for Wellness*
Dietary Supplement

Supplement Facts
Serving Size: 3 Capsules
Servings Per Container: 20
Amount Per Serving (%Daily Value)***
Calories: 10
Total Carbohydrate 1 g <1%**
Dietary Fiber <1 g 2%**
Sodium 10 mg <1%**
Holy Basil Extract 1,350 mg (1.35 g) ***
(Ocimum sanctum) (leaf)

***Daily Value not established.
*These statements have not been evaluated by The Food and Drug Administration
The Traditional Herb for Wellness!